We have 39 Years of Experience
in Property and Home Maintenance
Maintenance Enterprises is a full-service property maintenance company which is family operated. In 1980, we began to maintain apartments complexes (Our largest was a 460 unit complex) and learned all aspects of property maintenance, renovation and how to turn a unit. Later we began to venture out to increase our knowledge in different trades and have been blessed to be well qualified in many trades. In 1996, we started our property maintenance business named Maintenance Enterprises. In 1996 we acquired a painting contractors license, Maintenance Enterprises Painting. Please click on home or services to review our experiences and reviews.
---
Our Team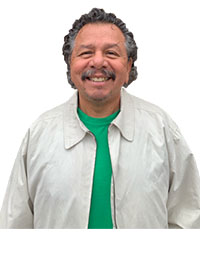 Ken
Painting, Plumbing, Carpentry, Electrical, Fencing and more.
Painting Contractor since 1996 and has worked in property maintenance since 1980.
John
Electrical, Plumbing, Carpentry, and more.
20+ years expereince in electrical repair, plumbing, and heating.
---